VSA Mission Statement
The Vietnamese Student Association (VSA) at UTD serves to promote awareness and appreciation of the Vietnamese culture within the general student body and beyond. Students will be able to interact and exchange ideas and experiences vital to the growth and success of VSA. Thus, VSA strives to serve the community through philanthropic events and to bridge diversity through cultural and social events.
Joining VSA
Membership is open to ALL students, you do NOT have to be Vietnamese to join VSA! Membership fees are $20 for the year, $15 if you are joining in the spring semester ($20 to include the VSA T-shirt). The membership fee goes toward funding for social events throughout the year. You can sign up for membership and get T-shirts at any of our general meetings, or you can contact our officers so we can meet up with you at a more convenient time.
After membership dues are paid, members will be sorted randomly into 1 of 5 families. A family is a group of members that will compete together in ice breakers at meetings, become a close knit group, and try to accumulate the most points at the end of the year. May the best family win!
General Meetings
UTD VSA holds 2 meetings a month on Mondays from 7:00-9:00pm. First we will hold announcements about upcoming events then play fun/family competitions that can get your family points!
Point System
For every meeting, event, or sport that a member attends, a designated amount of points will be given to that member (see sidebar for point values). At the end of the year, the total points for each member and their respective family will be tallied. The family with the most points will receive extra discounts towards our annual banquet and a mystery prize! The individual member with the most points will also win an awesome prize!
Intramural Sports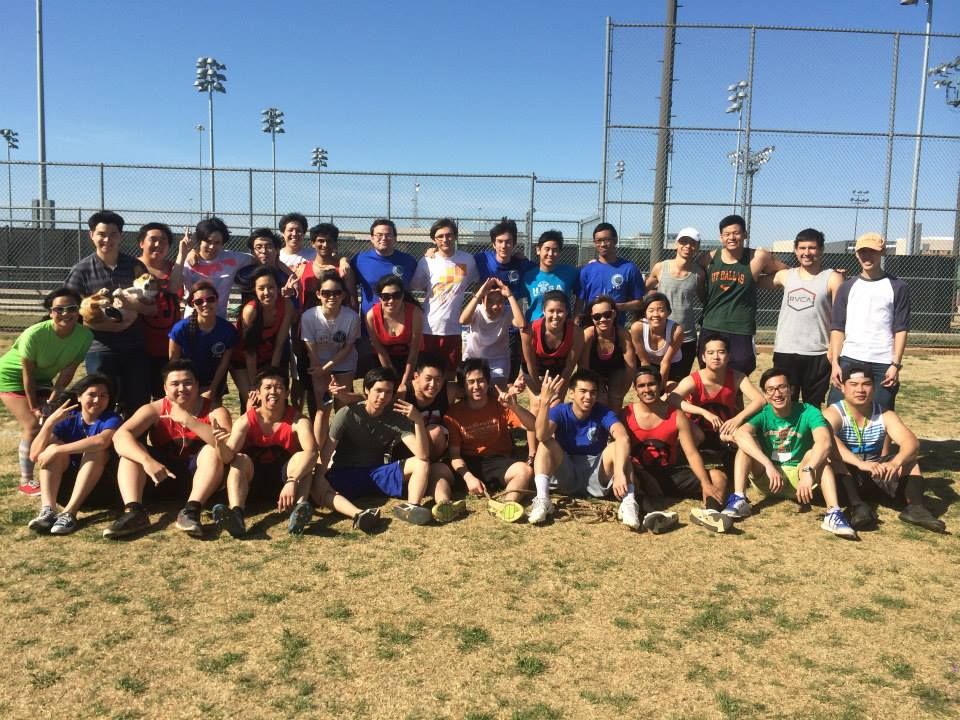 VSA participates in UTD's intramural sports and competitions. With every victory, VSA is awarded points that go into winning the Comet Cup. You do NOT have to be an athlete to join any of the sports teams because it's about having fun and trying something new. Just remember that space is limited so sign up early!
Events
Many VSA events will be held throughout the year. Events provide a great chance for you to meet new people, have fun, learn a little bit about Vietnamese culture, and earn points for your family! Events include Tet Trung Thu (Mid Autumn Festival), Halloween Party, Christmas Party, Tet (Lunar New Years), VSA By Night, and a lot more!
Volunteering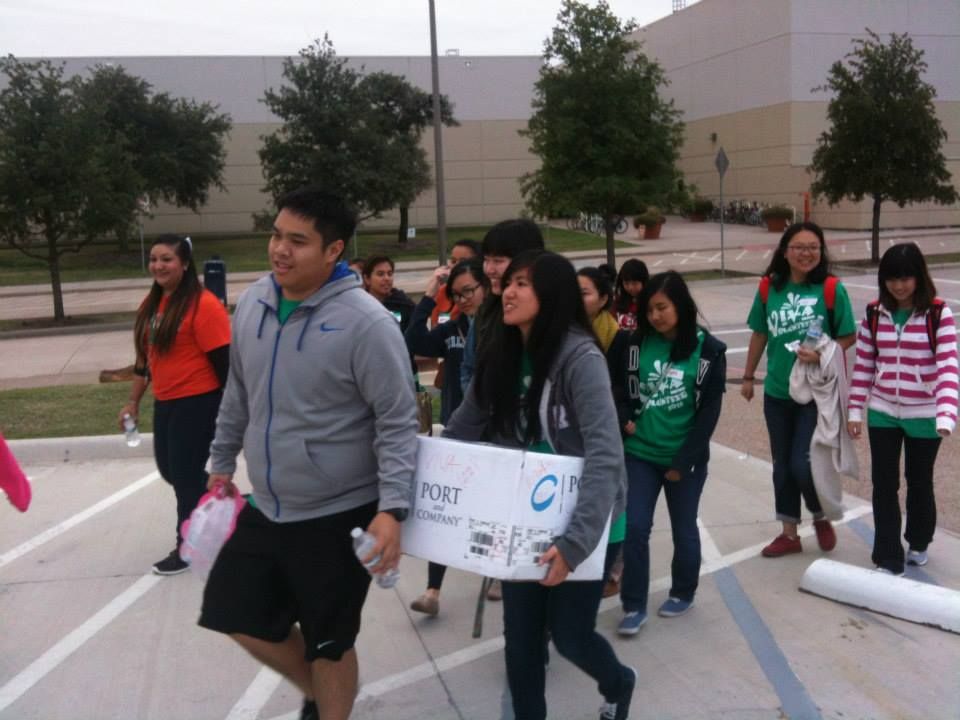 VSA is also very involved in giving back to the community and contributing to volunteering events alongside other UTD organizations. The experiences are enriching and the memories absolutely priceless. Family points will also be awarded to those who lend a helping hand!
Collaboration
It is one of our goals this year to connect with other VSA organizations throughout Texas. UTD VSA is part of the southern region which includes other VSA's in Texas, Oklahoma, and Arkansas. We participate in many events such as APAEC, VSA Date Auction, Asian Olympics, and VSA Convention. Events such as these not only allow UTD VSA members to become closer, but will also give us the opportunity to meet new people across Texas and travel through our great state!
Point System
General Meeting - 100 pt.
Playing Intramurals - 300 pt.
Supporting Intramurals - 75 pt.
Events - 200 pt.
Volunteer - 200 pt.
Workshop - 100 pt.
85% attendance - 400 pt.
Spotlight Member - 300 pt.
Event Calendar
January 2013
Sun
Mon
Tue
Wed
Thu
Fri
Sat
1
2
3
4
5
6
7
8
9
10
11
12
13
14
15
16
17
18
19
20
21
22
23
24
25
26
27
28
29
30
31